Master class of Vicky Almazidou
Vicky Almazidu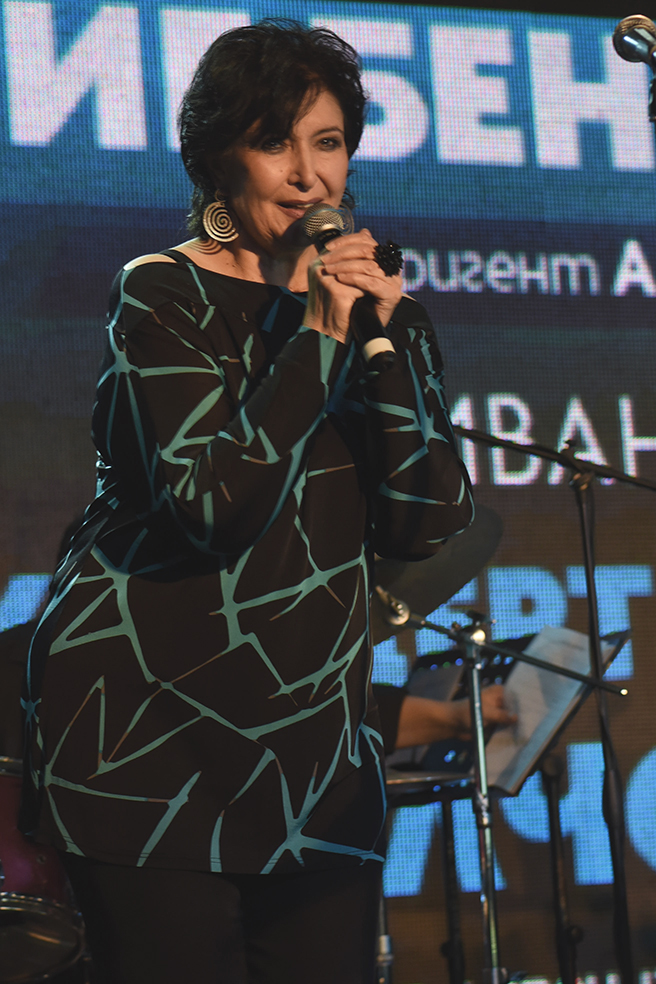 ph. Zefer Galibov
Vicky Almazidou is a balkan vocal phenomenon. She graduated from State Music Academy in Sofia and The University of Veliko Tarnovo "St. St. Cyril and Methodius" аnd The Academy of Music, Dance and Fine Arts in Plovdiv. As a daughter of Greek immigrants and she combines the colors of Bulgarian and Greek music. The jazz, which is unimaginable without the improvisation, helps Vicky develop a sense of syncretism.
Her exceptional warmth and dedication naturally lead her to teaching music. Vicky Almazidou organized the first jazz singing class 35 years ago in Greece at the Contemporary Conservatory in Thessaloniki. She currently lives there. Since 2002, her life and professional career has been associated with the world famous Bulgarian jazz musician Milcho Leviev. The fruits of their relationship are festivals, concerts, albums and master classes.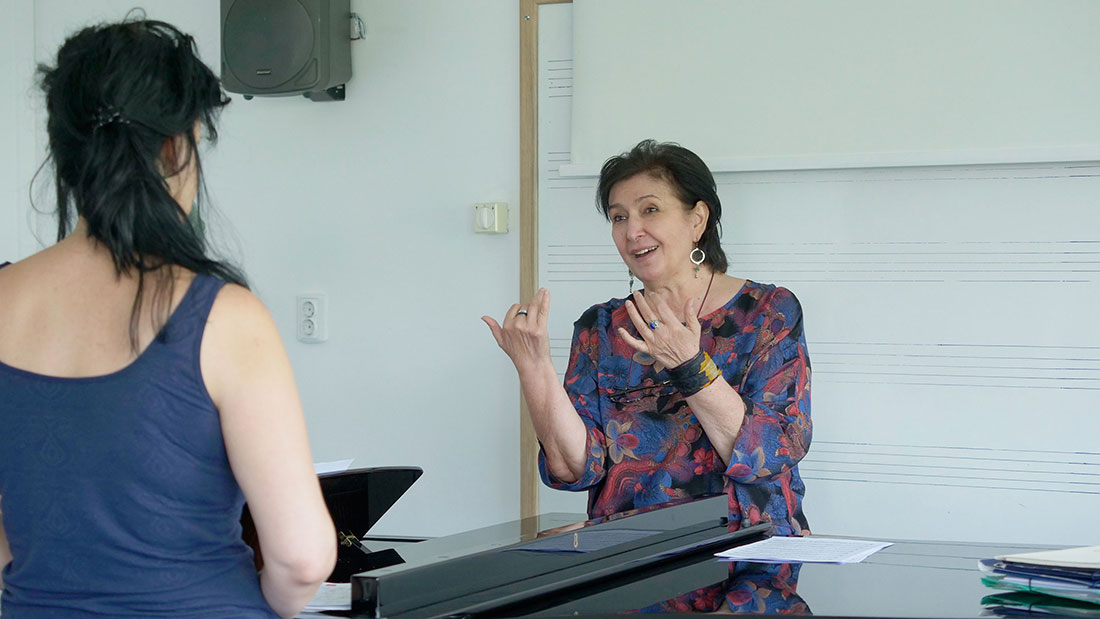 Vicky Almazidu worked and recorded with Мilcho Leviev, Billy Cobham, Peter Erskine, Glenn Ferris, Airto Moreira, Chico Freeman, Craig Bally, Gregory Simadopoulos, David Muray, Yiotis Kiourtsoglou, Valery Kostov, Oleg Chally, Antoni Donchev, Teodosii Spasov, Peter Salchev, Fransisco Mella, Lakis Tzimkas, Makis Stefanidis, G. Kontrafuris, G.Ikonomidis, A.Spanidis, D. Kalandzis, Velislav Stoyanov Mihail Iossifov.
Her studio records include:
"Dream" -"Virginia Records", 2002;
"Quiet love" - "Ethnic art", 2004;
"JAZZ NA HRADĚ"- Live- 2009;
"THE SONG OF THE CLOWN", Vladigerov – Leviev 2010;
"NINA" - live in Studio – Vicky Almazidou & Milcho Leviev- 2015.
"SONATA 57" – with participation of musicians with whom Milcho Leviev worked from Bulgaria, France, Greece, Serbia, Switzerland, USA and other countries. The arrangements included in the album are created by Maestro Leviev and based on classical music. The musicians in the project participate special in honor of the great Bulgarian Jazzman.
Since 2006, Vicky Almazidou and Milcho Leviev have been conducting Summer Music Jazz Academy at New Bulgarian University. After the death of Maestro Leviev, Vicky continues his mission to meet young musicians with jazz standards. This year the master class will be held without the physical presence of Milcho Leviev, but his spirit will be present again and will inspire the young musicians.